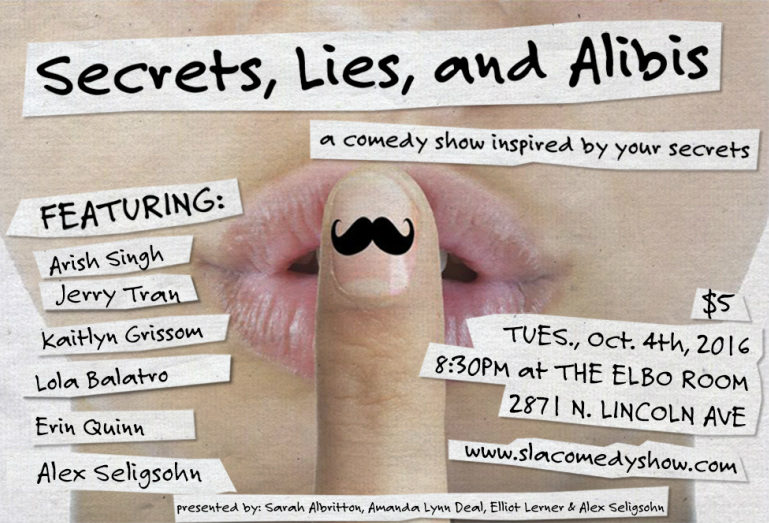 Featured in the Red-Eye, Secrets Lies, & Alibis is one of the fastest growing monthly shows in the city. This one-of-a-kind showcase features Chicago's best standup, sketch and musical comedy. Each month we create new sketches inspired by anonymous secrets from you, the audience. The show is written and performed by Sarah Albritton, Amanda Lynn Deal, Elliot Lerner and Alex Seligsohn.
Performed the first Tuesday of the month at Elbo Room in Chicago!
Want to submit a secret? Fill out our
form here
...we won't tell!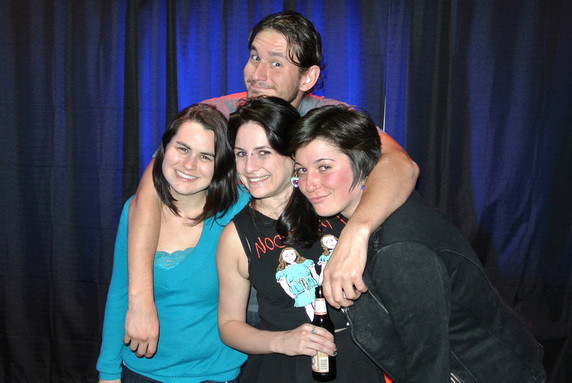 Video of "Tattoo" Sketch from our October show. Written and performed by: Alex Seligsohn, Sarah Albritton and Elliot Lerner. Inspired by the secret "I had a misspelled tatto that has since been removed." (Tattoo was spelled wrong).